Celebrity nutritionist Radhika Karle spills the beans on Sonam Kapoor's special diet and workout routine ahead of Cannes Film Festival
DNA Web Team
May 15, 2019, 08:35 PM IST
Barely a week away from her appearance at the 72nd Cannes Film Festival, Bollywood's resident fashionista and red carpet royalty Sonam K Ahuja is all pumped up to turn heads at the red carpet. 
The 33-year-old is poised to make an appearance on May 20 and May 21 at the Frech Riviera and as per her nutritionist and fitness trainer, Radhika Karle, Sonam is giving it her 200% this time. 
During her red carpet appearance last year, the little flab on her waist had become a topic of discussion on internet. She had flown out to Cannes straight after her big fat Punjabi wedding and had understandably not got the time to work on her body. But this year, the actress has got her beast mode on. 
Radhika Karle recently revealed that every year, Sonam religiously alters her diet exactly a month before the film festival to get in the desired shape. This year, too, she has got her diet and fitness routine changed. 
Read on as Karle gives insight into Sonam's Cannes preperation:
1. On Sonam Kapoor Ahuja's pre-Cannes diet plan and workout routine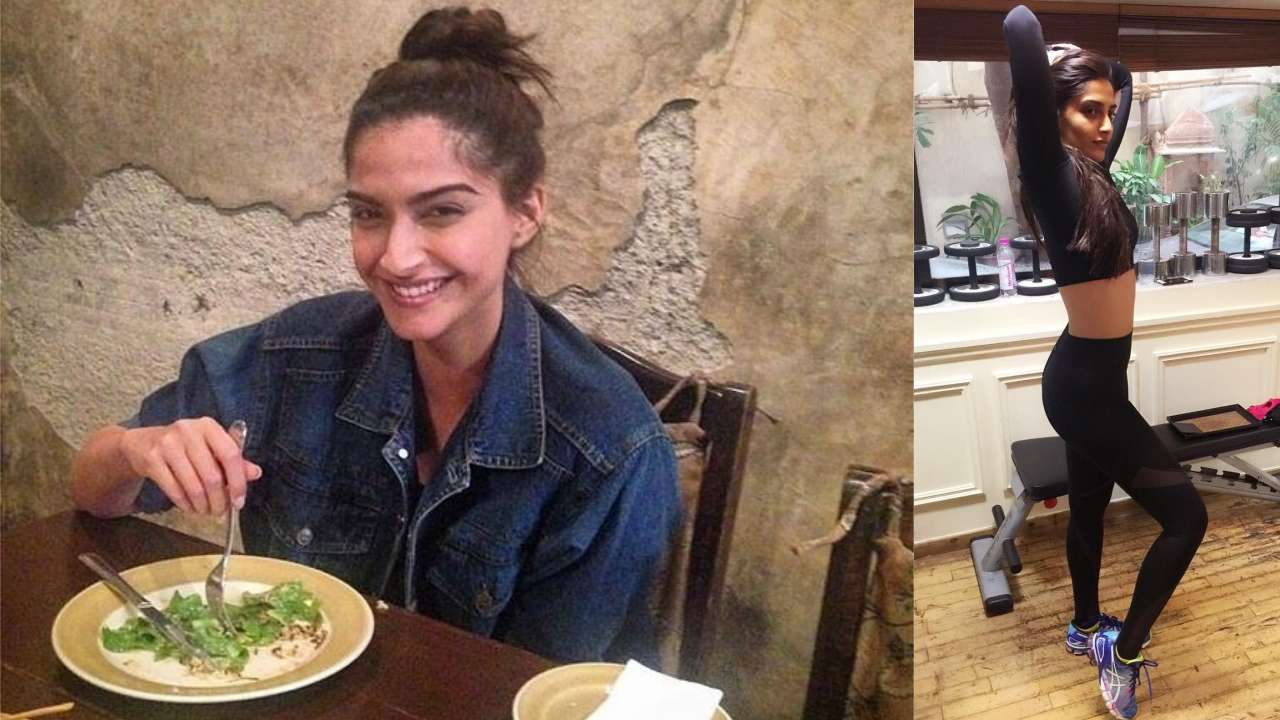 1/3
Radhika Karle told Vogue in a recent interview: "While Sonam is on a break from shooting right now, we've got the Cannes Film Festival coming up around mid-May, which is why we're currently working on that last leg of toning to ensure that she's able to do full justice to the couture labels she'll be wearing."
"We've established our routine when I'm travelling with her—as soon as we land at the location, I check out the nearest grocery stores and scoop out the local produce that we can add to her diet. At Cannes, you'll find us ordering from Le Bangkok—their Thai cuisine has been a recurring favourite over the years," she added. 
In another interview to Filmfare, she said, "I know Cannes involves a lot of high slits and some backless outfits so we're focusing on a lot of leg work. Sonam's back is never an issue, it tones up very quickly, but the upper body workout is still happening but mainly lots of legs."
2. Sonam swears by Pilates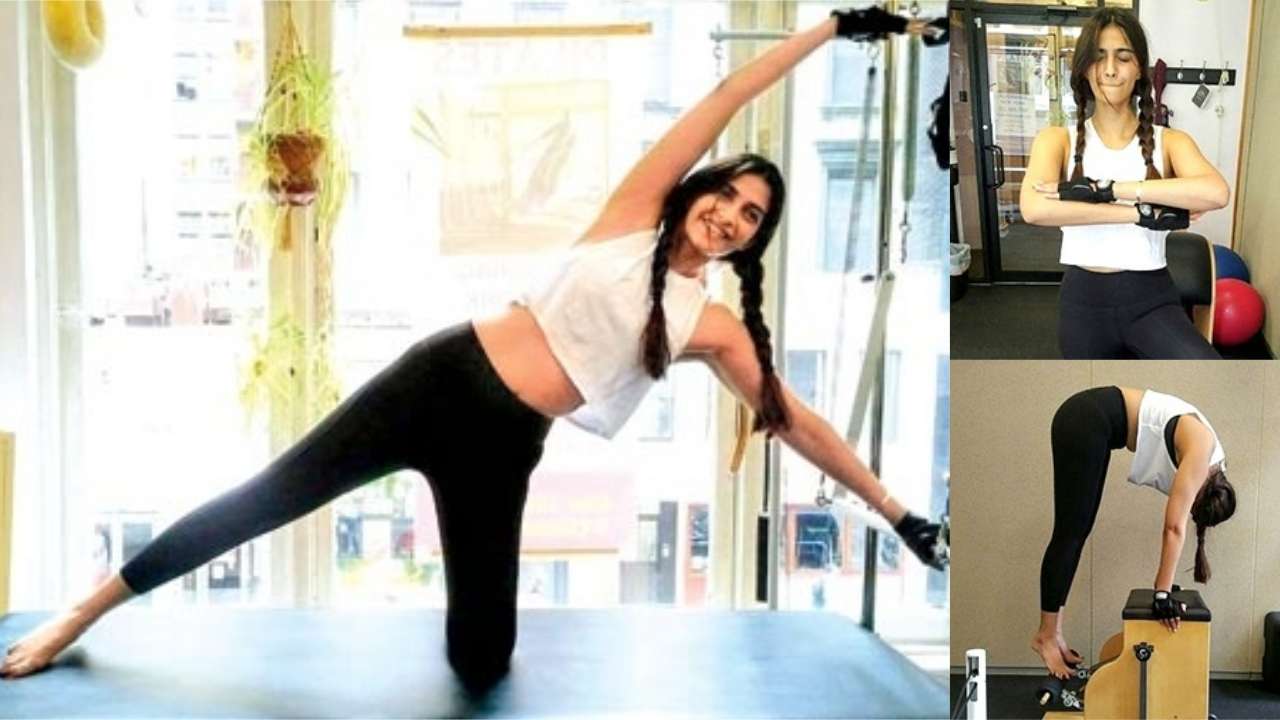 2/3
"As far as her fitness regime is concerned, I train with her and we do two types of workouts – pilates (she has the equipment in her home gym) so we work out on a reformer, we work out on what's called a combo trailer and then we do some traditional mat Pilates as well. We usually do that in the mornings and then in the evenings she does weight training followed by some cardio. The cardio could be like an interval training of cardio where she walks for a min, then jogs," Karle told Filmfare. She further revealed that Sonam picked up spinning when she was in Los Angeles recently and she continues to do that as well.


"Her exercise plan includes a combination of functional training and Pilates. At 5'10", she is extremely limb-y and our main focus is on strengthening the long, lean muscle mass. Our workouts generally last for an hour, starting with around eight minutes of warm up. We then move to the trapeze table for some simple exercises on the steady surface, focusing on her mobility for at least fifteen minutes. The major chunk of our workout session is devoted to functional Pilates, with around 15 minutes spent on the chair, which is a harder apparatus to master. This significantly helps increase the strength and mobility of her lower body," Karle informed Vogue.
3. 'Her fluid intake has been multiplied'
3/3
With her first wedding anniversary being marked by a long holiday in London, it's only natural that the actor is battling vacation weight and hence Kapoor is keeping a check on what she eats. "Her fluid intake has been multiplied with lots of juices and protein drinks () featuring in her diet. These are necessary to keep her skin looking supple. Besides that, we have put her on a light vegetarian plan of three meals — breakfast comprising gluten-free toast with avocados and a side of berries and cottage cheese. Lunch and dinner include home-cooked food. Since she has a sweet tooth, she has switched to Keto chocolates," the nutritionist told Mid Day. 
"Because Sonam is back in India now and it's quite hot and humid here, the new plan is very light. It's a vegetarian plan with loads of fluids like water, coconut water and a concoction of a broken down protein – which is branched chain amino acid which she drinks while she's working out because we don't want to take any chances as far as her stomach is concerned for when she hits the red carpet at Cannes. We're doing a lot of home food as well – sabzi, dal and rice," she told Filmfare
The nutritionist also revealed that the actress loves gorging on homemade food and has developed an obsession for a certain Keto chocolate. "She has this keto chocolate which she's obsessed with which I've completely curtailed," she said.
However, she admitted that Sonam has come a long way from her cheat meal days and follows a disciplined diet. "Her cheat meals way back in the day used to be things like French fries but she's moved away from that now and and a cheat meal for Sonam now would be something like Keto coffee or chocolate – so maybe a Keto Mocha Coffee which I really don't want her to be having," she added.